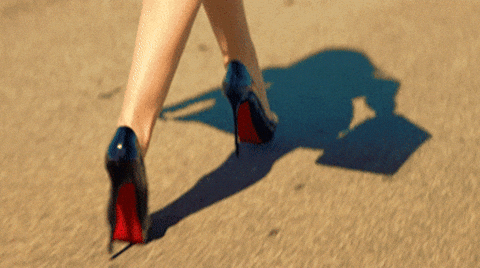 All Things Shoes!
5 Top Shoe Trends in 2020
Hi Jewels! Thank you for joining me for another Style Tip Sunday!
My first love is shoes! In 2005, I started off my career selling shoes, originally my business was called Sonita's Designer Shoes and Jewelry. I sold shoes for about two years. I noticed that the jewelry was selling out and not the shoes. I love shoes but I did not have niche for selling them. I truly believe that just because you love something does not mean that it should become a business. In 2008 I stopped selling shoes, I re-branded and changed the name to Sonita's Designs. The rest is history! Though I don't sell shoes any longer, I still have a passion and love for them! Today we are going dive in to the new shoe trends for 2020!
1. Espadrilles -originated in Spain and considered peasant(a poor farmer of low social status) wear. The shoe became fashionable in the USA in the 1940's actress Lauren BeCall debut this style shoe in the 1948 movie Key Largo.
The Wedge- shaped espadrille were first popularized by He found a Spanish Espadrille manufacturer and the rest is history!
-This shoe provides a cheek look to what many consider an industrial material.
-Depending on your comfort level you can choose a wedge platform or simple level platform.
-They now come in modern styles and a variety of colors.
-The best way to way to pair espadrilles are with casual clothing / pair with the 2022 color pallet.
2. Chain Accents-anklet on your shoes – can be defined as ACCESSORIES ON SHOES. Be very careful when pairing shoes with accent piece. First look at the detail on the shoes, ask yourself will you be able to match this will jewelry and your overall look.
3. New Loafer Look
More tailored looks

Core plus piece -button down with ruffle or bishop sleeves

Straight Wide leg Pant

With or without socks your preference
4. Colorful boots- suede boots – summer or spring dress / summer nights
Jean shorts for pants

Stylish crop shirt

Cut up t-shirt
4. Textured boots – Fall/ Winter Look -croc boots , snake- skin boots -casual be careful about the colors, bright colors can be worn in the spring- and summer nights. Darker colors fall and spring.
5. Drama Shoes-exaggerated look (tied up look) -If you wear flats try a level platform shoe. Make sure you added the drama.
-Cocktail Dresses
-After five formal wear
Shoe and Foot Care
Shoe Check- determine which are repairable if they are not repairable pitch them; or find a company to donate the material to.

No leaning heels, most shoes come with an extra pair of heel cap, please hold to them for maintenance of the shoe.

Find a viable shoe repair shop/ there are very few find one in your neighborhood.

Shoe polish, for boots and fine leathers.

Shoe stretcher, arch protectors etc…

Pedicures for your self-care