Style Tip Sunday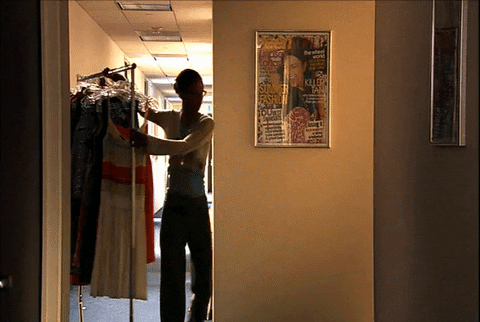 Good Afternoon Jewels,
Welcome to another Style Tip Sunday! Thank you for viewing and being with us today. I first want to acknowledge those who have lost and been affected during this pandemic if you lost a love one due to the Corona Virus or a family unrelated to COVID-19; know that I am praying that God heals your pain and fills the void in your life. Those who may be infected with the virus, I am praying your complete healing. Those who are struggling financial I pray for God to provide for you during this season.
"Worship the LORD your God, and his blessing will be on your food and water. I will take away sickness from among you…" Exodus 23:25
I also want to thank my sisters and my mommy who presented an awesome Zoom session. I was so informative.The tips on hair and makeup were so detailed. There were so many take aways, and giveaways, one of the attendees got a beautiful item from our collection.
We will have another one next month so look out for it!
Today I will be giving tips on defining your personal style. Many times as a stylist I hear the phrase. I want to look like this… or have a style like maybe a celebrity. That is good, but my job as a stylist is to create and enhance your style, not mimic another. I want to be clear on what mimicking means, that you imitate someone in actions or deeds. Apart of what I do as a wardrobe stylist is take a dress that is poplar in stores and that others may have; and completely redefine the look. I add accessories, shoes, hair and the will look completely different.
Defining your personal style
1. Love yourself, even your flaws, dismiss your failures, your experiences. Your experiences do not define who you are. See yourself the way God sees you. Love your skin, love your body, love your smile…….
2. Choose your style, what I mean by your personal style is to chose what style category you fall in.
Vintage style- Culmination of Fashion from 20-70's

Chic- Classy, tailored looks, it is also a cross between casual and not so casual

Prep-College look tailored shirts, and light sweaters, blazers colored

Bohemian -derives from gypsy or hippie looks from the 60's
3. Dress according to your work and life responsibilities. Take and inventory of your week, what activities you do, work, even running errands.
4. Obtain a personal stylist, to enhance your look. Having a stylist is an investment into your future. Your stylist can see things that you cannot. (Not in a critiquing way but in a new innovative way). I have access to items you do not have.
You need a personal stylist if you are:
Public speaker

Conducting public meeting and workshops

Music Artist

Author