Hello Jewels,
Thank you for joining me for another Style Tip Sunday. Thank you for your support. Once again, I am praying for you and your family, that God continues to protect you keep you and your family.
The scripture I have for you this week is:
Matthew 17:21(NKJV) -"This kind does not go out except by prayer and fasting". I agree with protesting and exercising your right to vote. Let's keep doing the physical work, having conversations, write your senators, governors, mayors/ join grass-root campaigns. Faith without works is dead; but let's not forget about the spiritual work we must do as well. Communicating with God is essential during these times. He hears, He's concerned, and He is doing something about it.
Correction!- During the previous Style Tip Sunday broadcast, I mispronounced my favorite designers name, Ives St. Laurent. I apologize for the mispronunciation.
OOPS!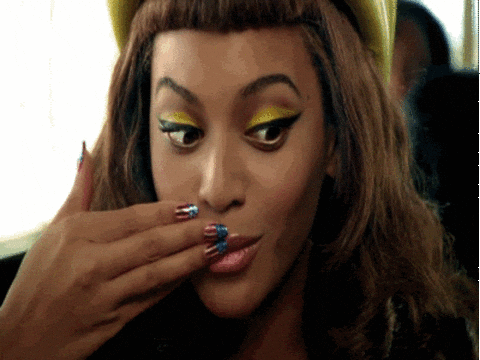 Today we are going to talk about our body types. Some of you may think I am speaking of the body types for nutritional purposes Ectomorph, Mesomorph, Endomorph. I am not speaking of those, but they are helpful to know especially when you are focusing on a healthy lifestyle.
The specific body types I am will be referring to are for wardrobe styling purpose. As a wardrobe stylist I must know body types to create a look. It is also important to know your own body type when you are dressing for work and activities. This will prevent multiple returns to the store, and overall being satisfied with your wardrobe.
Rectangle – Which means you have more of a column shape, so your waist is not defined. You will look good in wrap maxi dresses; the tie around the wait will give the illusion of a waistline. This body type should always a great belt. You can wear an over-sized shirt with a belt and jeans.
Pear (Triangle)- your hips are larger than your chest or shoulder area. Your waist is more defined. You are probably more bottom heavy. That's okay, embrace every part of your body. Make sure your blazer, blouse or button up shirts meet at the widest part of your hip. Wear lighter tops are good for your body type. For your bottom half Wear Solid colors and avoid wearing too many prints.
Hourglass – Your chest and shoulders are aligned with your hip, but your waist is smaller. Try clothing that will align with your curves. Stretch material. High waist pant will go well, with a fitted shirt.
Introverted Triangle- your shoulder and chest are wider than you hips and bottom half. Your bottom is flat. You want to avoid anything that brings extra width to the shoulder area. You should not wear anything with shoulder pads, embroidery, and buttons that will draw attention and make the shoulder appear wider. You will look great in an A-line skirt with a split. Wear darker colors on the top and lighter on the bottom.
Round or Oval -rounded shoulders/ full tummy area / legs are you best asset. Jackets or Blazer (with shoulder pads) to look more structured and to camouflage the rounded shoulder. Statement necklace to keep your eye above your chest line. Skinny leg pant or Jean or
off the shoulder dresses/ with a define waist line will look well on your body type.